9P/9P IEEE 1394B 800MB FireWire Cable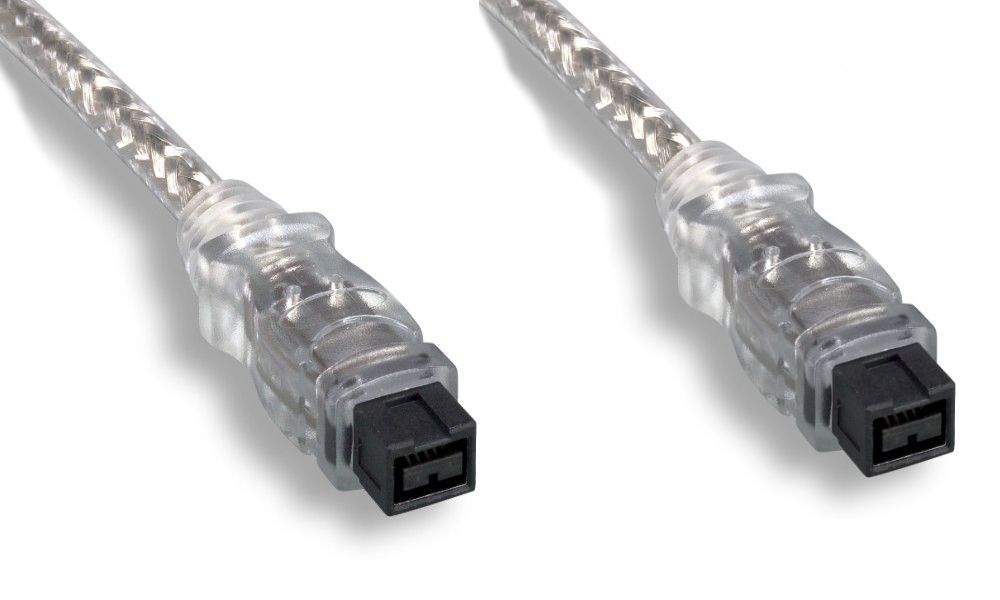 9P/9P IEEE 1394B 800MB FireWire Cable
Internal Reference :
Description :
IEEE-1394B FIREWIRE 800 9-Pin/9-Pin Cable
Transfer data at blazing 800Mbps speeds - twice the speed of the original 1394!
9 pin connector
Firewire 800
IEEE 1394
(powered)
Features:
Connectors: 9-pin Male to 9-pin Male.
Data Transfer Rate: 800 Mbps.
Pure Beta Mode: Connects Firewire 800 devices to Firewire 800 ports.
Supports Plug-and-Play operation. Hot Pluggable.
Molded strain relief ensures years of trouble-free data transmissions.
IEEE Standard 1394b compliant.
Application: Video presentation and editing, desktop and commercial publishing, document imaging, home multimedia, personal computing.
Designed For: Digital camcorders, scanners, printers, storage devices and other Firewire devices. Compatibility: PC, Mac, Sun and other IEEE-1394b equipped computers.
Color: Clear
Double shielded: foil & braid
Lifetime Warranty
Ship Weight: 0.12 lbs
WHILE STOCKS LAST